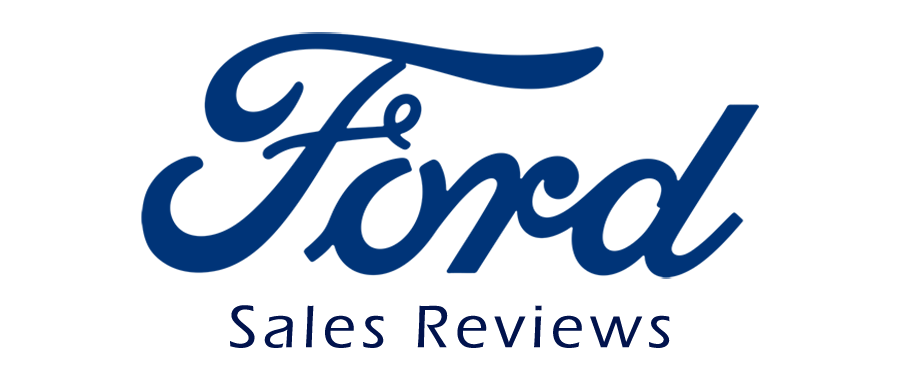 FRANKIE M
5/30/2019
I have bought cars/trucks from Firmin Ford since September 2012, total of 5 and the experience has been above the mark
OLLIE W
6/27/2019
Awesome place, Awesome ppl
KEVIN R
7/8/2019
No pressure sales team and they know their stuff.
ROBERT H
9/10/2019
They are awesome!
HOLLIE C
10/16/2019
Amazing customer service ! Team was very friendly, an trust worthy. No hassle. Fast paper work!
SHELBY D
7/1/2019
Firmin Ford gives exceptional customer service. The Firmin team gives facts, is willing to do research to answer questions with solid information, and makes the buying experience pleasant. Truly a Five Star team.
RIVERS
7/17/2019
This is our second vehicle we have purchased from William at Firmin Ford and again they did not disappoint. We are happy to have experience with them and will continue to use them in the future for all of our car needs!
DAZHIA B
8/12/2019
Ford is a great brand with great friendly employees.
ROBIN M
10/1/2019
There was no pressure from anyone to buy.  The sales person was very helpful and answered all my questions.  Firmin Ford worked very hard to find me all the rebates and get me the best deal with the financing and rebates.  They made it happen.
HOYT S
10/31/2019
Great service and hospitality!!!  No games great prices. Way better than my local ford dealership!
CONNIE F
6/24/2019
Firmin Ford is very trustworthy and knowledgeable.  The friendly staff is ready to help, always smiling and courteous.  I HIGHLY recommend Firmin Ford for service and for sales!
TOMMY B
7/8/2019
Very nice people,professional,know their vehicles,super friendly
DEREK M
7/24/2019
I am extremely satisfied with my experience at Firmin Ford.  Their team went above and beyond to ensure the process went smoothly and that I got exactly what I wanted.  I would highly recommend Firmin Ford to anyone interested in purchasing a new Ford!
BRENDA C
9/6/2019
The sale was excellent.   I appreciate all that was done for me by Brian Wyatt.  Great salesman. I will refer anyone I know to Firman Ford. Thanks 
JULIE C
10/15/2019
Customer service was impeccable. Could not have asked for a better buying experience. Went for one car and ended up purchasing two. Smooth process for purchase. Highly recommend Firmin Ford.
WILLIAM W
7/3/2019
No hassle,  didn't call or text 10 times like GMC Dealer .
S C
9/3/2019
The sales staff at Firmin Ford, in fact the entire staff I worked with, was outstanding!  Buying a new car was an extremely easy and enjoyable experience!
GLEN C
10/15/2019
Everything was perfect
TESSIE K
11/11/2019
Great experience from start of discussions to delivery of vehicle.  They were very informative as to all options on the vehicle, including rebates and financing.  Couldn't have asked for a more pleasant experience!
BRIAN W
6/12/2019
The entire experience was wonderful! Everyone was so kind and helpful. The sales team took time to be sure I was completely satisfied and was confident in my purchase. There isn't anywhere that I feel could be improved upon. The service was excellent!
WADE F
8/9/2019
Completely happy with steps of sale
ROBERT P
9/26/2019
My experience at Firmin Ford was awesome! They took the time to ensure I got the exact truck I wanted, and the paperwork went much quicker than I've experienced at other dealerships. My family and I have purchased several vehicles from Firmin Ford and there's no doubt we will back the next time we're ready to make a purchase.
RUFUS S
7/3/2019
I had a fantastic experience at Firmin Ford.  My Expedition purchase went smoothly and I got a great deal.  Jim Firmin was professional and very helpful throughout the process.  We ordered the vehicle and he kept us informed on it's progress and estimated delivery dates.  He delivered it to our door at home in pristine condition.  I would highly recommend Firmin Ford to anyone wanting a quality vehicle at a reasonable price with great customer service.
DAVID R
7/9/2019
everything went well
RICKY S
10/1/2019
Everything Went well. And I don't think anything needed improved
BARRY B
11/7/2019
Salesman was friendly and knowledgeable
ALEXIS G
6/19/2019
Matt and William are great! Only suggestion is exploring more options in my original price range
COURTNEY K
6/18/2019
everyone was super nice and friendly.
RUSSELL B
6/17/2019
The sales staff & service people were great and answered all the questions that I have or had
FRANKIE M
5/30/2019
Everything was great as always when dealing with Firmin Ford
HEATHER C
5/31/2019
I have no complaints about the salesman or service that I received at Firman Ford Dealership. I would recommend to anyone who is looking for a new car or truck to visit this Dealership. Everyone was very nice.
RHONDA M
5/30/2019
Listened. Found the exact car I wanted. Worked on getting financed to completely fit my need.
BILLY S
5/8/2019
Excellent customer service.
KATHLEEN G
5/6/2019
EVERYTHING WAS EXCELLENT.  NO IMPROVEMENT NEEDED.
EDMOND P
5/6/2019
Bob Pace is an asset to Firmin Ford.  No pressure, not rushed in making decision and after sale Bob sat in car and went over operations of vehicle
DENISE W
4/27/2019
If I could give Firmin Ford, William Hill, and the entire crew 10 stars I would.  Professional yet friendly, efficient yet patient, great service on every front and I absolutely love my Edge! This is my 4th car purchase from Firmin and I highly recommend them - well work the hour drive to get this type of service and care!
ERVIN S
4/24/2019
overall helpful people
THOMAS W
4/23/2019
Excellent sales experience... Mr. Hill handled the transaction superbly and directed me to a car that suited me best. Referred my wife to him for her next purchase of a truck.
CHARLES H
4/20/2019
The people I dealt with are professionals in every way.
MARJORY D
4/15/2019
I ordered the 2019 Mustang convertible with everything I wanted, and Matthew Firmin kept us informed on the production progress with e-mails and phone calls throughout the whole process. He got us the best rate on the loan, and all I had to do was sign the papers and drive away.  Sally Byers took care of the finance papers, was friendly and was quick & explained everything, she even talked to our insurance agent to make sure it was sent to the correct loan company. William Hill went over the entire car, showing & explaining what everything did, he even programed my cell phone & my husbands cell phone into the car. Everybody treated us like family, even though this was the first time we purchased a vehicle from them.
JUDY C
4/6/2019
The whole experience was very easy and most informative.  No problems.
LISA B
3/29/2019
I have no suggestions.  Always a great experience!
LOUIS Z
3/30/2019
Everything was outstanding, Mr. Firmin saw personally that I was well taken care of, Sally was the best to help me with the best financial planning to make my purchase
RIVERS G
3/29/2019
Our experience with William and the other guys at Firmin Ford was excellent. They worked hard to find us the vehicle we wanted with all of the options and extras we wanted and they did it in a timely manner. l plan to drive this SUV for a long time but we will be back soon to get a new truck. This experience overall made buying a new car a breeze.
ALVIN M
3/18/2019
I could not ask for a better dealer than Firman Ford in Laurens S.C. 29360. If all your dealers were like Firman Ford you would sell a lot more cars. Firman Ford could not do anything that would better their dealership. You should have them train other dealers how to respond to people. You should be extra proud of everyone in the dealership, everyone was pleasant to speak with and be around. From the moment you walk in the door you feel as if your one of the family. God Bless them all.
MARSHALL M
3/6/2019
Everyone was great and my daughter loves her car
TAMMY R
3/11/2019
Great and fast service
MICHAEL K
2/13/2019
The ease of the sale process,  The willingness of the Firmin team to work with me on the purchase.
WILLIAM S
2/12/2019
Zeke Benjamin at Firmin Ford took the time to find what I needed, and made sure it was the vehicle for me.  Then he also took time to introduce the new vehicle's many features to me.  Sally Byers was very pleasant to work with when financing the vehicle.  I will definitely recommend Firmin Ford to friends and neighbors.
BRANDY D
2/6/2019
We were treated like Family every step of the way! Mr. Jim Firmin and Matt Firmin are so wonderful! Dustin Hatfield is truly a respectful Southern Gentleman and a wonderful  salesman!
F
1/30/2019
Sally Byars is an absolute Joy to work with.   She was patient as we walked through the process and was always attentive and providing information and updates to me.   I have purchased from her before and will do so again if given the opportunity.  She is a highly valued member for your staff.  Keep her. I have no way for you to improve my experience it was flawless.
MICHAEL S
12/31/2018
Excellent sales person.  They always go out of their way to take care of my vehicle needs.  Super great people!!
BERNIE D
1/8/2019
Very positive experience.  Very friendly staff, low pressure sales. Overall, this was the best car purchase process I've ever had.
HOWARD L
12/29/2018
He was very great to me. I thank him so much. And I will send anybody to ya because your service is great. Thank ya so much!
VIRGIL G
11/30/2018
Great experience!  This is our 5th purchase  from Firman Ford. The sales person (Sally  Byers) was very knowledgeable and  professional during the whole process, as  always!  We appreciate the friendliness of  the staff at Firmin Ford.
JOHNNY R
11/19/2018
Speed handling the paper work and the friendly people working there.
SARAH E
11/13/2018
The sales lady, Sally Byars, went above and beyond for me.
ANGELA J
11/3/2018
Excellent service from the moment we  arrived. No hassle, allowed us to test drive  two cars before we made our decision. We  were treated with Outstanding hospitality!!  They made us coffee, and even offered us  some delicious cupcakes while we waited  on the paperwork to be completed. Super  choice and we will return in the future!!
MICHAEL P
10/29/2018
Professional and was able to answer all of my questions.
CINDY L
10/29/2018
Salesman was great and I think everything was.
LARRY H
10/26/2018
Finding the escape I was looking for.
RONALD S
10/19/2018
The most professional group of individuals I have ever worked with and they treat you like family, before, during, and after the sale.  I can't imagine that there is a better dealership than Firmin Ford
HERBERT A
9/26/2018
WE HAD A GREAT EXPERIENCE
BOBBIE J
10/11/2018
Words can not express how happy I am .my sells Man Bob And I do mean My Salesmen knew what I like and did me proud. The Sales Dept all ready knew me form my 2014 Taurus witch I loved.
JEFFREY B
9/26/2018
everything was a great experience.
CONNIE F
8/31/2018
Firmin Ford found and delivered exactly what I was looking for quickly and professionally. The staff is exceptional. Great experience!
TONY M
8/18/2018
The quick service in the service department.
DESMOND J
8/8/2018
The dealer was perfect , great overall customer  service
LAURA H
6/25/2018
Salesman William Hill was extremely courteous and knowledgeable. The entire staff was helpful.
KELSEY B
6/14/2018
Great experience and most helpful staff.
CHRISTINA T
6/11/2018
Firmin Ford personnel from Jim Firmin, the owner,the salesman, Will Sharpton, and finance representative, Sally Byers, the experience was impeccable.  Attention to detail and every circumstance is "no problem" to solve and "ask all the questions you need to until we answer your questions".  I highly recommend purchasing from Firmin Ford and I guarantee the experience will be nothing like you have experienced in buying a Ford product from any other dealer.
DELORES L
5/28/2018
No pressure. This is my fifth purchase from Firmin Ford.  I have had super service from the sales to the  service department.
CHERYL M
5/24/2018
The reason i was not introduced to the Service Dept is I have dealt with them in the past, so no  need for introductions!  I'm very pleased with my purchase and the process to complete my  transaction.  William (my salesman) has now sold me 2 explorers.  I love that I can tell him I  want, "this" vehicle, with these options and he makes it happen.  I went to the dealership,  agreed to my vehicle and the payments and was there no more than an hour.  That is the best way  to buy a car.  I will continue to go to Firmin Ford for future purchases and also continue to  tell anyone who asks what a great place it is to buy a new vehicle!
LEESA I
5/22/2018
Easiest buying experience ever.  Salesman William was excellent and Firmin Ford has the best  service after the sale of any Company I have ever dealt with.
JOY D
5/21/2018
Couldn't be happier!!! The folks at Firmin Ford were outstanding from start to finish.
ROBERT S
5/7/2018
The overall experience is perfect for me. I do wish more superduty trucks where on the lot but being in a smaller town the business aspect makes since not to. Given more time than I had though they would could have gotten the exact superduty for me I wanted. I also wish that more simpler trucks where on the lot. Almost every truck (but the one I bought) seemed to be overloaded with features causing the prices to be high. This is a common thing I see at all dealerships though.
TONY N
4/24/2018
we were treated very well.
LINDA F
4/23/2018
The entire experience was great.  They were very kind and patient with me.  Explained  everything in a way I could understand.  There was absolutely no high pressure tactics.  I felt  like I was dealing with old friends.
CHRISTOPHER G
4/9/2018
I spent a lot of time researching to find the  truck I wanted. I never felt pressured to buy  once during the whole process which took a  few weeks. Everyone I dealt with was nice  and always returned calls/emails promptly.
PATRICIA R
4/2/2018
The salesman was extremely helpful, gracious and courteous.  Improvement? The only thing that could have been improved  upon would have been if the dealership had had the exact car I wanted on the lot when I arrived.  But I was very specific about  what I wanted and I got the car the very next day, which was fine with me.
TODD S
3/19/2018
Fixing defects on truck before purchasing.
GREGORY M
3/12/2018
Arthur's knowledge was great.  He was so easy to work with.  He has a great demeanor and  personality.
MICHAEL H
3/8/2018
William took the time to look for the exact car  that I wanted.
FRANKIE M
3/7/2018
Everyhing went well as it always does. I've  bought a 2013, 2016, 2017 and a 2018 from  Firmin. All great experiences.
KELLY V
3/7/2018
This is my 3rd vehicle from this dealership. Need I say more!
JEFFREY M
3/6/2018
the dealership was friendly, helpful and communicated well
HILDA C
2/28/2018
Friendly and knowledgeable
JEFFREY S
2/19/2018
Our experience with Firmin Ford is ALWAYS excellent.  Will Sharpton is the absolute best.  He genuinely cares about the people he is  helping.  The Firmin Family Is truly the BEST ....
LISA B
2/15/2018
We won't go anywhere else!  Simply the best!  Thanks, Will, once again!
FRANKIE M
2/8/2018
This is my third purchase from Firmin Ford. First was a 2013 explorer, then a 2016 explorer and most recent a 2018 explorer. All of three experiences of purchasing has been outstanding. Service has been great as well. Firmin Ford, from the owner Jim Firmin down has always been extremely nice. They make you feel as though you are appreciated and not as though just a customer and after the sale it's over. I don't know to Ford's standards how large of a dealership it is but I do know when I step in to the dealership, I am called by name. To answer question of what went particular well during my experience, Everything was great. As mentioned, the thing that stands out most to me with Firmin Ford is they make you feel as though you are appreciated, not like you wanted to purchase a vehicle and you just happen to choose them.
JAMES M
2/1/2018
The trade-in process went very smoothly overall. The overall experience exceeded my expectations.
HERBERT A
1/29/2018
Wonderful dealership! Everything is always done well there. They are truly exceptional.
PAUL B
1/29/2018
This was the third vehicle I've purchased from Firmin through Bob Pace the salesman with imput  from Matt Firmin. They've always been honest and give a fair deal. Probably not the least  expensive but certainly at a price that is fair to me and hopefully good enough for the  dealership to make a few bucks too.
MICHAEL K
1/29/2018
Always a pleasure dealing with Firmin Ford. Jim and his staff have always been courteous, knowledgeable, and accommodating - another satisfying sales experience.
CALVIN L
1/24/2018
No improvements needed. Steve Lynch was the salesman and was great!
FREEMAN D
1/15/2018
Sales person went the extra mile to find the truck of my choice. She did a follow up call to be  sure I was happy with the truck and ask if she could be of further assistance. The truck was not  cleaned up properly even after taking it back to the dealership the following day. Sally paid out  of pocket to an off site clean up shop to have the truck cleaned to meet my expectations for FORD Motor Co. and also the Firmin Dealership. Koo-dos to Sally!!!!!!!!!!!
JAMES J
1/15/2018
Very polite
STEPHEN D
1/12/2018
Total experience went well, cannot think of any areas that need improving.
MARIE B
1/10/2018
Our experience with the whole firman  ford staff was extremely pleasant.  We havent been treated that well by  a dealership in a very long time. Our  salesman was Aurther Philson. He  treated us with the upmost respect &  courtesy. He introduced us to  everyone.  Aurther & Mathew took  very good care of us. We cannot  think of a single thing that could be  improved on.
TIMOTHY W
1/10/2018
Great car buying experience  Would highly recommend
JAMES L
1/5/2018
Everything went great. The staff at Firmin  Ford are top notch, quality people. My  salesman, Will Sharpton was friendly,  honest and excellent.  Best experience I've had with a dealership!
SUSAN R
12/22/2017
I think this is the 7th Ford that we have purchased from Firmin Ford. We know everyone there and  the buying experience is so easy and comfortable. I trust Firmin Ford to deliver the best value  and highest quality buying experience.
TYLEAK C
12/11/2017
During my sales experience, I have had so much help and communication from Firmin Ford to ensure  I got what I wanted. They went above and beyond to make sure I was happy with my overall  purchase. Steve Lynch, Jim Firmin, and Matthew Firmin made sure I got actually what I wanted! I  could not have asked for a better experience for myself. Even after my purchase, Jim Firmin  (owner) texted me and asked how I was enjoying my new vehicle. I felt as though I was part of the  Firmin Ford family.
MICHAEL H
12/11/2017
Very good experience with every one at  firmin ford  very courteous and nice  knowledge of diesel truck that I bought  could have been a little better the truck  didn't have some things on it that I thought it  did after purchase I found these things out
JAMES J
12/8/2017
Transferred my company's business to Firmin Ford for one reason..........Will Sharpton.
STEVEN S
12/8/2017
Matthew Firmin personally helped and was very positive. Sally was very helpful in helping me choose a warranty program and sign the  finance paperwork , not pushy very informative and friendly. Will my salesman was perfect,  first of all he listened to what type of truck I needed and did not try to force me to buy ( like all the  other dealers ) a vehicle on the lot. He was friendly, helpful, knowledgeable and treated me like he was selling the truck to a family member. That is exactly how I was treated, like I was family. He took lots of time to review all my towing options that will help me with  my camper adventures with grandkids.  I had some questions about unusual options ( CNG Engine Prep ) he had answers and when he  said he would call me back with regard to a question he did ( and promptly ). While my truck was on order he called me with updates  and made sure I got the Veteran discount right up to the last day. In researching my truck I probably spoke to a dozen salesmen ( even in Colorado ) and Will at Firmin Ford was hands down the best. He treated me with respect and really cared about my needs, it was like buying a truck from a Trusted Friend.  When he showed me around the nice clean Dealership, finance, service, parts, it was like he was introducing me to his family . Now I  feel like they are my family and they care about me as a client and a person. I highly recommend Firmin Ford to my friends and Will as a great salesman and a good person. I think I will be back in 2020 to ck out the new Broncos and Will is the salesman I will be buying from. Thanks for taking the time to read my comments. Sincerely Steve s
WILLIAM F
12/7/2017
Great experience.  Steve Lynch, salesperson, was very informed about the truck and very helpful.  No pressure. Made the whole experience very easy.  Have bought many cars/trucks and this was one of the easiest experiences yet.
JOHN P
12/1/2017
Salesman, sales manager and dealership owner very friendly and knowledgeable.
JAMES H
11/27/2017
Bob Pace, as always, was very helpful. We appreciate our friends at Firmin Ford.
JAMES C
11/20/2017
Honest, helpful and trustworthy!
JOSEPH D
11/20/2017
Will Sharpton, our sales person, is outstanding and a true credit to the dealership.
CARRIE G
11/16/2017
We are thrilled with our new vehicle purchase!
KEVIN R
11/14/2017
Sally Byers worked very hard to see I got all the promotional deals offered. She is very knowledgeable about automotive systems. She a real keeper!
THOMAS H
11/8/2017
Everything was done well! Thank You so much!
TRACY G
11/6/2017
I am very happy with Firmin Ford and my new Edge.  Thank you so much for everything!
LINDA T
10/23/2017
Great
STEPHEN S
10/23/2017
Not a thing!
LISA W
10/16/2017
Sally Byers was very informative and Matthew Firmin work hard for us to get what we wanted.
ROBERT K
10/16/2017
The people at Firmin were extremely helpful and seemed to want to go above and beyond to help  make sure I got the vehicle I wanted, got the finance terms I needed and had a wonderful overall  experience. I would look to them for my next new car in a heartbeat and have recommended them to  several people.
TIMOTHY G
10/16/2017
I went in to buy so the sales pitch wasn't required and once the salesman understood my seriousness he eased off, and that was appreciated. Under the hood cleanliness seemed to have been overlooked, there was a lot of dust and dead bugs.
DANIEL R
10/11/2017
Best car buying experience ever. Would not buy  a car anywhere else.
NICHOLAS M
10/9/2017
I think that if they stay focused on the customer  they will do good
ROBERT L
10/9/2017
Everything was great.
SUSAN M
9/18/2017
They got me the vehicle I wanted for the price I wanted to pay. I was very  satisfied when I left and I felt  very positive about the over all experience.
CLAYTON C
9/11/2017
Could not have been a better, more helpful  experience in any way. William Hill and the  entire staff went out of their way to be kind  and helpful, as well as honest and fair.
LENA P
9/11/2017
The ease of the transaction.