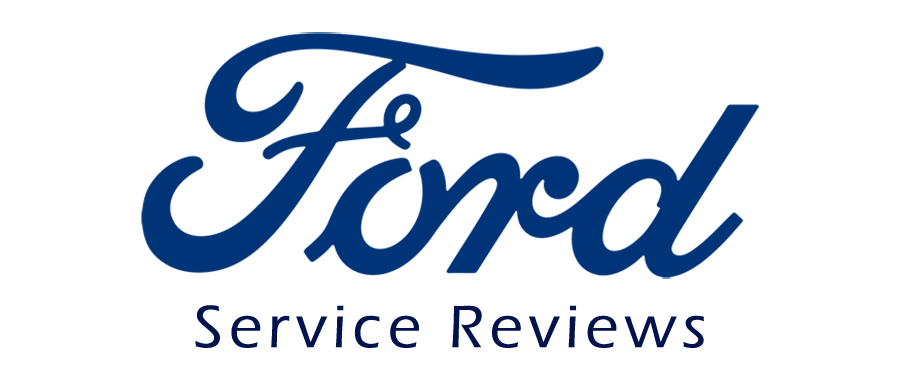 MICHAEL F
6/8/2020
Nothing Service was excellent
DAVID G
5/28/2020
Great as always
MIKE P
5/18/2020
I was informed of exact problem and cost estimate to repair. Service was prompt.
COLLEEN A
5/14/2020
We were very happy with your service dept and all of your staff. April was awesome.
ROGER B
5/11/2020
took longer than expected (four days)
LINDA F
5/8/2020
All employees are friendly and helpful.  Always enjoy doing business with Firmin Ford.
MICHAEL H
5/4/2020
It was quick
BRENDA H
5/1/2020
The service was excellent and very friendly It was a great experience.
JERRY B
4/10/2020
Everything was awesome
CAROLINE N
4/1/2020
Always great to work with!
DAVID G
3/30/2020
It was done in a reasonable amount of time
JAMES H
3/26/2020
Timeleness of the entire process.
LIANA P
3/23/2020
Love the service and care from Firmin Ford. They always go above & beyond to take care of their customers.
REGINAL M
3/17/2020
Nothing. Service was completed quicker than expected.
TAMMY R
3/13/2020
Great people great service ??
BRANDY D
3/5/2020
Treated like Family
PERRY H
2/28/2020
Was traveling and had a ton of error codes pop up. They took it in, cleared the codes and told me exactly what I needed to have my local dealership order when I returned home. Also told what not to to do ensure I didn?t have any further issues while traveling out of town for a wedding. Absolutely wonderful, professional and courteous service!
CYNTHIA S
2/19/2020
Very professional and fast service
ROBIN M
2/17/2020
They were very personable and kept us updated on the status of the repairs.
ERVIN S
2/12/2020
everything was good
ROBERT T
2/11/2020
Courteous, friendly check-in.  Service completed sooner than expected.
KARA P
2/7/2020

Everyone was friendly and service was quick. No complaints.
SHELBY R
2/7/2020

I appreciate Jim's (and his team's) positive customer service on my Expedition. They worked diligently and have earned my trust.
LISA B
2/4/2020

I was in to have recall work done...I was in and out quickly.
LAURA H
2/4/2020

"Service department was very friendly. I was offered a loner car, and my car was fixed within a day."
DAVID C
1/30/2020

Everything went fine. I don?t think there was anything they could?ve done better.
WLLIAM B
1/29/2020

Easy in and out.  Polite and effefcient
RONALD O
1/23/2020

I took the truck there for a recall. Made an appointment.  After arrival recall was performed quickly.
DAVID C
1/17/2020

Service was great
ROBERT T
1/15/2020

The whole experience was good. The service manager and his staff are exceptional.  Good communication and willingness to work with my schedule.
DOUG S
1/10/2020

"My rear turn signal light burned out. When I took it to the dealership, they were able to fix it immediately and it didn't cost too much."
JOHN B
12/31/2019

Great communication. Especially with April
JEROME J
12/20/2019

Finished early.  Did the recall before any of the other dealers that quoted in February for service
MARY C
12/13/2019

Always have had excellent service
RONALD O
12/3/2019

I scheduled an appointment for a recall. Starting with the initial phone call through the recall process at the dealership all went excellent.
CHARLES T
11/29/2019

very quick and the service guys were great




MICHAEL H

11/15/2019

Fixed my car quickly

 

MARCUS W

9/18/2019

Everything to the time you picked up to the vehicle we received nothing but EXCELLENT customer service.

 

RICHARD S

7/25/2019

Hope the new update fixing the downshift problem works. Have not had the issue, but it would be very detrimental in most situations. Thank you for getting to it quickly.

 

CHELSEA B

7/9/2019

Really friendly customer service. Got super busy so took an extra day to fix my car though.

 

RONALD J

7/1/2019

Prompt service. Waiting area very comfortable.

 

WENDY S

6/4/2019

Everything. Great communication and service.

 

ROBERT T

8/9/2019

Easy to schedule.  They are always most accommodating. We ran into a problem that took longer than scheduled and so a loaner was provided. Let me mention April who is the best customer service representative I have worked with anywhere.

 

NICHOLAS M

7/22/2019

I like the fact that they explain what they did and why

 

MARY C

8/7/2019

always good experience with Firmin Ford, whether service or sales. Look forward to future visits.

 

DARLENE E

7/16/2019

I took the car in for the airbag recall, left it on Monday night for Tuesday scheduled appointment. Tuesday they changed the airbag in a timely manner. I noticed on Wednesday they had left a piece off of the side of the dash and that the middle consul had a large gap, and the piece around the shiftier wasn't on tight. Thursday I called and they put the part back on the side of the dash but didn't fix anything else. SO I took it back Friday afternoon, talked to Joe Coleman and he made sure that everything was fixed correctly. The piece around the shiftier was broken and Jim is ordering me a new one.  Jim told me that when it was time for the oil change to call and bring it in and it will be free plus a car wash. Although I had to take it back several times Jim made it right.

 

CHARLES S

10/14/2019

Overall excellent job

 

BART H

7/8/2019

Nice clean family atmosphere.

 

IRVIN B

9/20/2019

I was driving from Charleston, SC. to Greenville, SC and my new Expedition starting having some issues with Electronic Parking brake & Slip Differential sensor issues. I must say this Ford dealer and their service team was amazing. I called them from my car on the interstate and the lady in service was so nice and helpful and when I got there she had my Expedition in the service bay within minutes. Everyone was so nice and helpful it was the best possible service experience you could have. What a great dealership. The people of Lauren's and Clinton are very lucky to have such a quality dealership in their towns.

 

STEPHEN H

7/5/2019

Nothing, everyone was s friendly

 

JAMES K

7/1/2019

Staff were very attentive to our needs. All staff were friendly and went above and beyond what we expected.

 

GEORGE L

6/20/2019

I brought my car in for a recall. I called for an appointment. They were finished early. Great job.

 

RICHARD C

6/15/2019

Took truck right in and started to find the problem

 

WADE F

9/10/2019

Sally helped set up appointment and kept me informed on progress.  Can always depend on her help.

 

DON S

10/14/2019

It doesn't do much good to have an appointment.  A 4 hour job took over 8 hrs.

 

ROBERT T

9/25/2019

The whole staff at Firmin Ford are a pleasure to work with.  Very efficient and friendly. They go the extra mile for you.

 

STEPHEN C

9/27/2019

Firmin Ford went out of their way to accommodate a recall on my daughter's car.  She was only in town from college on a Friday and they worked her in.

 

MICHELLE T

8/26/2019

I didn't take the car in, my husband did.  They took it at the scheduled time and it was ready when they said it would be.

 

JILL W

8/1/2019

Work was done as scheduled. Friendly efficient staff. This was for a recall notice.

 

KEVIN A

6/18/2019

Great job.  Based upon a few quirky shifts, Firmin identified the issue and the transmission lead frame recall first try and corrected the issue quickly.

 

RANDALL L

9/26/2019

This is an excellent dealership.

 

ELIZABETH B

8/29/2019

April, at the service desk, is always very helpful.  She keeps me informed concerning the work / service being performed and times for pick-up. She makes scheduling very easy.

 

LAWRENCE D

8/8/2019

Very pleased with the service. Staff was very cordial. Easy to schedule work and it was completed when they said it would be.

 

WESLEY B

7/30/2019

Great job.

 

ARTHUR S

7/9/2019

Received another recall notice. Called for an appointment on Friday had one for Tuesday as my wife had an appointment Monday. She comes first. Dealership was cordial and worked with me on this and was surprising quick.

 

WILLIAM L

5/1/2019

They did GOOD to fix my needs for my 2014 F150 truck

 

BRADLEY C

6/21/2019

Service was good and completed in reasonable time.

 

WILLIAM S

11/11/2019

Excellent customer interaction.  They listen and address what I ask about.  Good folks.

 

GREGORY H

10/10/2019

Great people. Great service. Great experiment!

 

THOMAS A

9/26/2019

The service and personal attention from Firmin Ford is far and away the best of any experience I have had with any prior dealership.

 

BEVERLY N

9/26/2019

The lady at the front desk was very nice. I received my car back the same day.

 

MICHAEL S

8/23/2019

They were done with my repair in no time.

 

JAN L

7/3/2019

The found the problem and got the job done.

 

DOUG F

6/24/2019

Everything went just as discussed with the dealership. Completed in the timeframe they quoted and great quality of work.

 

WILLIAM B

6/18/2019

I was only there a stort wail but it was nice and they could care of all my needs. Thanks Firmin Ford

 

RICHARD C

6/15/2019

Took truck right in and started to find the problem

 

WENDY S

6/4/2019

Everything. Great communication and service.

 

ROBERT T

5/21/2019

Easy to schedule appointment.  Service began on time and was completed quicker than anticipated.

 

JERRY B

5/21/2019

Everything was great

 

BUDDY H

5/14/2019

Great service and fast. I had two recalls done in less than a day.

 

REED R

4/30/2019

Everything was great. Service was super.

 

MICHAEL S

5/1/2019

The service department always can scheduled my appointments for service in short notice and they are courteous and friendly.

 

SUSAN B

4/17/2019

Great Service

 

BRANDY D

4/11/2019

Love Firmin Ford!

 

ANTHONY D

4/5/2019

I went in without a appointment.  They worked me in very quickly  took care of my recall  ,  service department  employees are very friendly  and courteous,   i will continue  using  Firmin Ford  I love my Ford vehicles

 

BART H

3/29/2019

Called to schedule the appointment and was taken care of right away.  Dropped the car off for next day service - went well with no surprises.

 

ISAAC C

3/12/2019

Took almost an entire week to get a price, then most of another week to get it fixed.  Being as the 6 speed auto transmission is on the Focus i'm not sure i'll ever buy another Ford.

 

JOHNNY W

3/21/2019

Great service . Very happy with my visit  .

 

ANN C

3/7/2019

Everyone was very nice. I have no complaints.

 

MARIANNE V

2/26/2019

It took so long to get the recalls fixed and I'm not sure they have all been fixed.

 

BOBBY H

2/27/2019

Good people and small town environment.

 

BOBBY H

2/27/2019

Good people and small town environment.

 

LAURA L

1/14/2019

courteous, professional service,and all ways deliver what they promise

 

KENNETH S

1/29/2019

very pleased with service

 

BART H

12/31/2018

Service specialist was knowledgeable and communicated my options very clearly.

 

WESLEY M

1/19/2019

Service experience was awesome. Enjoyed talking to Staff while waiting. They also let me test drive several vehicles while waiting. Thanks Firmin.

 

CHARLES D

1/10/2019

Excellent service. Great service

 

DON B

1/8/2019

Fast friendly service!

 

JERRY C

1/3/2019

Nothing,  everything was excellent and April was the stellar customer service representative. Jerry was very attentive and informative as well and got us back on the road as soon as possible

 

JOHN B

12/31/2018

Always easy to deal with

 

JOSEPH B

12/20/2018

Everything was excellent

 

JOYCE S

12/7/2018

Truck was fixed and is working fine. All is good

 

ANDREA B

10/26/2018

Sales, Service and Jim Firmin himself all went out of their way to make sure I was a satisfied  customer. Thank you.

 

NICHOLAS M

11/19/2018

Like how everyone is willing to stop and talk to  you and don't have to look you up in a computer

 

JODY F

11/20/2018

Fixed in a timely manner. Alternative transportation would have been nice to have.

 

MARION C

10/22/2018

Always get excellent service and friendly experience at Firmin Ford.

 

BRIAN S

11/2/2018

Very friendly staff. Ready sooner.

 

CURTIS C

9/26/2018

Staff is supper nice

 

NELSON H

10/10/2018

I had scheduled an appointment a day ahead for  service to my vehicle and they called me that  afternoon to tell me that they were able to get me  in earlier than originally scheduled. First time I've ever had that happen!

 

TAMMY A

10/13/2018

Took my Edge in for oil change and tire pressure light. They came to me within a few minutes to tell me the problem and fixed it in no time. I love the friendliness.

 

MARION C

10/4/2018

Very happy with all aspects in dealing with Firmin Ford!

 

DORIS POOLE

9/28/2018

Great customer service and always friendly staff.

 

JEFFREY MABREY

9/28/2018

They make you feel like they have known  you forever. No improvements needed

 

DENNIS ADAIR

9/25/2018

I was told it would take about a hour  to do the work I needed and it only took about 25 to 30 minutes. Really fast and efficient.

 

LEESA INABINET

9/20/2018

I love Firmin Ford would not trade anywhere else.

 

Mr. & Mrs. LONNIE LOTHRIDGE

9/14/2018

I have always been very pleased with  Firmin Ford.

 

JAN J

8/17/2018

Nothing. We were visiting from out of state and our car wouldn't start. They took our car right away check everything for us so we could head back home the next day.

 

WENDA T

8/13/2018

I am not from the area, I was traveling when the issue occurred. The staff was very polite and friendly.

 

DAVID S

8/9/2018

Very quick service and got me back on the road.  Everyone was very helpful.

 

CHAD B

6/25/2018

Firmin for is the best dealership I've ever  dealt with!

 

DWAYNE M

6/18/2018

They were able to pinpoint the problem and repair it which another Ford Dealer was not able to do even after two service appointments.

 

WESLEY S

6/15/2018

The amount of time it took to do the recall was great.

 

HILDA C

6/4/2018

All went well and I have no complaints

 

EDGAR B

5/29/2018

Good service as usual.

 

CLIFFORD P

5/22/2018

The overall service experience was stress  free and I would highly recommend it to anyone.

 

STEPHEN B

5/21/2018

Everything was great

 

KEVIN R

5/17/2018

Friendly and courteous.  Short wait.

 

KEVIN R

5/16/2018

Firman has a really good team that is very attentive. Sally in Sales knows the company and answered all of my question! Give her a BOUNS!

 

SUSAN S

5/16/2018

Quick, fast, and friendly. Great service.

 

CHARLES D

5/14/2018

Excellent service

 

JOE G

5/8/2018

Friendly, professional, excellent service.

 

ROSEMARY A

5/7/2018

I didn't know there was a recall on my steering wheel (or I overlooked it).  The service  department was on top of it and took care of it right away.  I feel very safe in my car,  especially since I'm getting such great service from Firmin Ford.  Thank you.

 

MARION C

5/3/2018

We have always had good experiences with the staff of Firmin Ford, whether in purchasing vehicles or service

 

APRIL C

5/3/2018

COULD NOT ASK FOR BETTER SERVICE

 

ELIZABETH B

5/2/2018

Those in the service department are always friendly. Customers are treated like friends;  treated with care and kindness.

 

TIM B

4/30/2018

All were concerned about my issue and very  sincere about getting it fixed promptly.

 

JOYCE S

4/19/2018

Found something wrong with my truck and fixed  it. They didn't tell me exactly were the leak was

 

NERISSA P

4/18/2018

I was very impressed when I was asked if it was also okay to fix recall pending on my year vehicle.   I missed recall on my Taurus Transmission which cause issues later with transmission going out around 60k @ yr 2016.

 

VICTOR S

4/13/2018

Waiting room is very well thought out,television,snacks and drinks are a plus.

 

JAMES G

4/12/2018

Fixing my drivers seat a part was missing  didn't notice for a year they fixed it promptly  under warranty Thanks

 

LISA W

4/9/2018

Firmin Ford is always helpful and makes appointments that work with my schedule.

 

WESLEY M

4/5/2018

Great Customer Service. In my opinion the  best in SC

 

LEESA I

3/26/2018

Firming Ford always take care of me and  give me special treatment....

 

DON S

3/26/2018

Not sure problem has been fixed. Could not duplicate problem.

 

BOB L

3/6/2018

The service woman was excellent  and worked hard to get my pickup  repaired the same day I brought it in.  She then made picking the truck up a  breeze.

 

RICHARD S

2/28/2018

Service rep's are very helpful and polite.

 

DAVID W

2/14/2018

The service was good, and the timing was too.  The main concern was Ford took 16 months to get the  parts.  I never really trusted this car during the time of waiting.  I understood it could leak gas  or possible fire.  This car was / has always been kept in the garage attached to my house.  It only  has to date 16K miles on it which worried me as to what could happen to a possible fire in my house  if this thing leaked gas and I did not know it.   P.S. For your information: I own 5 Fords now and have always driven a Ford product since 1960, but  they are getting out of my reach because of pricing and electronics.  I am not comfortable with  either. David Woods, Jr.

 

NICHOLAS M

2/14/2018

Service advisories are very helpful

 

GARRETT M

2/12/2018

We are a one car family.  We brought our 2017 Fusion Sport to Firmin on 1/22/18 at 8:30 am while my  wife patiently waited for it to be serviced.  The problem was that the entire Sync 3 had become  inoperable.  In that afternoon, Firmin said that they could not detect the problem and wanted us to  drop off car for a day or two to further troubleshoot.  Car was dropped off on morning of 1/23/18,  but we had to rent another car from Enterprise Rental.  No progress was made on 1/23/18 despite  Firmin contacting Ford engineer.  Despite that the Sync 3 system still was not properly  functioning, no replacement part was in fact ordered until afternoon of 1/25/18 when the APIM  replacement was ordered.  It was finally installed on 1/26/18 and was able to pick up car in late  afternoon (problem was solved with APIM replacement).  Unfortunately I had to incur over $150 in  charges for the car rental which Firmin said was not reimbursable.  Clearly the decision to order  the needed part could have been made as early as 1/23/18 and save expense rental costs.  I don't  know whether the blame for this fiasco lies with Firmin or Ford engineer, but in either case I feel  that failing to reimburse my costs for the unreasonable length of time was unavoidable and unfair.

 

ROBERT B

2/8/2018

Friendly people, helpful and  professional.

 

SCOTT M

2/7/2018

Verdict is still out on the transmission issues - hope Ford resolves the clutches / transmission  operation and car will last 200,000 miles or so.  Other than transmission, pretty happy with the  car!

 

WILLIAM C

1/26/2018

Had a recall on my truck.  Called and they ordered part and when it arrived, scheduled time for  me to bring truck in.  Did repair timely.  Excellent to deal with.

 

CLYDE T

1/5/2018

We are treated like a beloved family member.  Thank you.

 

MAR C

1/4/2018

Every time i pick my vehicle up from service it has grease or oil on door trims, edges of door or  seat. I wished they would take more time to check and cleanup behind their selves.

 

SHARON M

12/26/2017

My overall service experience was  outstanding...the service personnel took  the time out to explain my problems and  and the( service mgt) gave his  feedback.....smooth transition from rental  to my car..thanks FFord(Service Dept)

 

LAURA K

12/20/2017

The fact that they gave me a car to drive when  mine was in the shop was SO helpful!!

 

JOHN W

12/4/2017

They did am incredible job.

 

DAN C

12/1/2017

The service department reviewed my vehicle and identified problems that needed correction. The work was good and the issues were corrected. They are a very professional crew.

 

CATHERINE E

11/17/2017

Repairs on a CPO car that I bought in July?  Really? And it was expensive!

 

JAMES B

11/13/2017

Love my explorer and get great  service.

 

JAMES V

11/8/2017

Best buying and service experience in years. Jim Firmin has a great team!

 

KRISTIE J

11/6/2017

Firmin Ford is an awesome place to buy a car  and always have that home town feel

 

CARRIE G

11/1/2017

April took wonderful care of us while our 2012 Focus was serviced for a recall concern and had new tires installed.

 

LIANA P

10/4/2017

Wonderful experience with the Firmin Ford staff.

 

SALLY B

9/25/2017

Excellent service!!!  Will definitely go back!

 

WILLIAM B

9/21/2017

Work appears to be very well done

 

KATHRIN D

9/1/2017

I cannot thank the employees at your dealership enough!  My check engine light came on during my trip on I-81 to Union, SC.  We were coming down from Frederick County, MD to see the total eclipse.  With 258 miles left in the trip, the light came on and I wasn't sure if I should turn around and go home or continue on to South Carolina.  We continued and then I searched for the closet Ford Dealership once at our hotel in Union, SC.  Your dealership came up and we drove there Sunday to check the location.  We were there Monday, the 21st, before you even opened.  April was gracious when the service department opened and we explained our circumstance.  She was very assuring that our car would be able to be fixed so we could get home safely.  She arranged for a loaner vehicle for us to use so we could go to the WalMart parking lot and view the eclipse and our car was soon finished after the eclipse.  What a relief!!!  Thank you so much!!!!